It has been a while since I attended blogger gathering. The last one was in Sept or Oct. Can't remember. Initiated by CopyKate, we gathered ourselves at MOF @ Pavilion. The theme was pink, so everyone tried to wear pink. I wore the only bloody pink shirt I got, vintage WWF Bret Hitman shirt...
So as usual everyone started to take pictures and chit chat...
BernardC and SW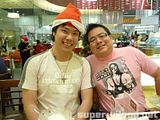 SW and Wen Pink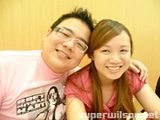 SW, Wen Pink, PinkPorkChop (PPC)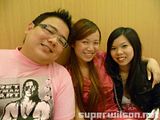 Everyone CHEERS!!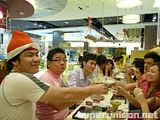 Picture taking session....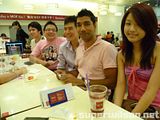 Then, Munaks got his boobs "violated"... and all hell breaks loose...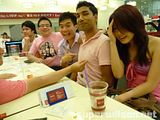 Munaks "grabs" back BEN!!!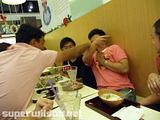 Roger then got grabbed!!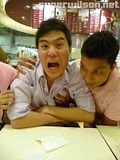 My Bret Hitman Hart shirt...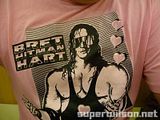 ... also violated... saw some girls fingernails?? I wonder whose fingers were those!!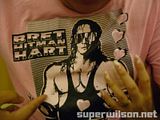 Ben surrendered...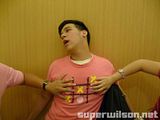 ... actions continued... Ang3l....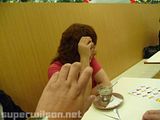 ...PPC...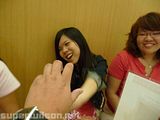 ...CopyKate surrendered peacefully??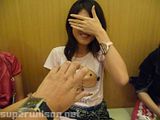 ...nah, guessed not...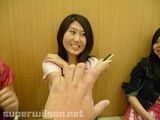 ...Wen Pink seemed to enjoy it...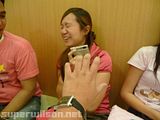 Well, we had too much fun and went out to take pictures...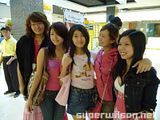 Wen Pink and Zoeyve with Kate Perry...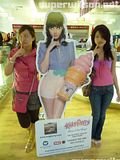 OOppps...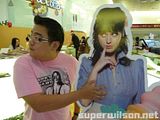 Finally me and the hot chicks...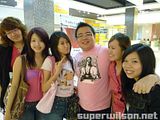 * The boobs grabbing pictures were simulated... no boobs were harmed...
The gathering was pretty fun. Get to know a few more bloggers and friends....
Attended List:-
1. Superwilson - http://superwilson
2. Ren -
http://coolerthings.blogspot.com/
3. Ben -
http://lifeofabluredman.blogspot.com/
4. Wen Pink -
http://www.bubblywen.com/
5. Pink Pork Chop -
http://pinkporkchop.blogspot.com/
6. Angel -
www.littlesmallheart.blogspot.com
7. BernardC -
http://bernard-greentea.blogspot.com/
8. Roger -
http://republicofawesome.com/
9. Munaks -
http://dreams.mat-innovations.com
/
10. CopyKate -
http://copykate.blogspot.com
/
11. Zoeyve -
http://www.zoeyve.blogspot.com/